CH SONRISE IMAGINE THAT
BAER Normal | OFA Excellent
CH Brasswinds Hot Topic X CH Mahogany's Get Back Jo-Jo
"Dream has come into her own. Dream won her first four point major at the Portland Rose City Classic in January, 2005.
This girl has many more wins to come. Stay tuned."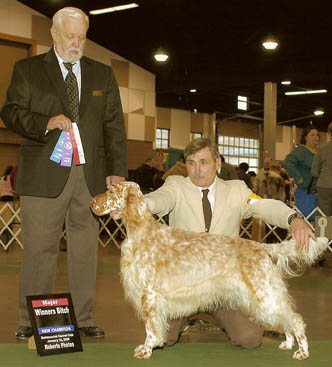 Dream finishes her AKC Championship at Puyallup, Washington with a solid five point major against the best Set'r Ridge and Oakley bitches. Dream is a super lady with lots of champions in her future.